Career Empowerment Conference
October 14, 2017 @ 9:00 AM

-

6:00 PM

EDT

$109.00
Join us at 2nd Annual Career Empowerment Conference in Cincinnati, Ohio on Saturday, October 14th  from 9-6 pm.  Black Career Women from all levels in their careers will gather for this one-day event to engage, inspire and empower personally and professionally.
 Our Purpose
Career Empowerment is our focus and helping YOU thrive professionally is our purpose. 
 We Believe………..
Whether you are in an entry-level or c-suite position, an entrepreneur or a celebrity, all of us are Black Career Women.
Career Empowerment begins when you gain clarity of who you are professionally and believing in the value of your worth.
In changing the perceptions and stereotypes of how Black Women are perceived in and out of the workplace.
In pulling back the layers of fear and negative self-beliefs to build confidence that you can define your own career path.
In talking about challenging workplace issues that can delay you from reaching your full potential.
Who should attend?
This conference is for all black women no matter what career level. It's designed to elevate, empower and equip you to reach your next level of success by offering solutions and relevant tools that address challenges important to black women in the workplace and small business while empowering you to positively impact and influence other women within your network.  
Why this Conference is important.
Black Women continue to be the #1 group to obtain higher education and excel in entrepreneurship, influencing generations of young black women. We are excelling however, we still have barriers to break and biases to overcome. Therefore, sharing our stories, learning how to navigate the workplace, balancing our day jobs with our side hustles, mentoring and supporting each other while managing our careers is important. All of these are critical elements needed so we can thrive and achieve our desired level of success which is imperative for the legacies we leave behind.
Whether you're aspiring to climb the corporate ladder or a working professional seeking inspiration on how to make your next career move or build a side hustle, you don't want to miss this year's conference.
 At this year's conference,  you will have the opportunity to:
Network with peers during designated activities throughout the conference.
Gain career, business and personal insights from nationally accomplished and influential women.
Address relevant issues that impact Black Women, professionally,  personally and spiritually.
Jam out and hear inspiring messages from our Black Girl Storyteller speakers about their career journey on the road to success.  
Power Luncheon & Award Ceremony
Attend Mastermind Sessions to help you LEVEL UP! 
Bring your selfie game and hang out in our Social Media Lounge
  Power Networking Jam Mixer 
---
---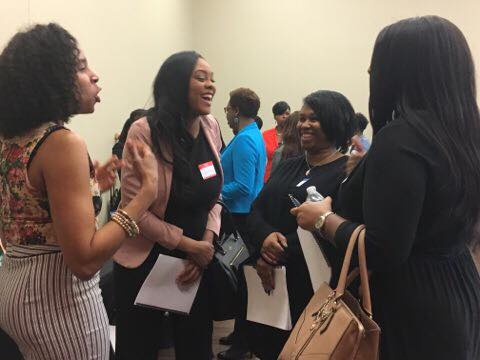 Now that you have checked in, get connected and jam out to some motivating tunes during this networking session. Check out who is in the room before the conference begins with opening remarks. 
---
9 am Opening Remarks & Keynote
---
---
   Mastermind Sessions 
---

Mastermind Sessions on Career Avenue
Take a seat on Career Avenue! Learn the art of how to manage your career and level up with clarity and confidence.  
Black Girls Guide to Navigating Office Politics 

Communicating with Power:  

Leadership, Code Switching, Emotional Intelligence & Beyond

Getting Clear on Your Career Goals

Salary Negotiation Intensive – Earn What You Are Worth! 

Mastermind Sessions on Side Hustle Boulevard
You hear everyone say you need multiple streams of income, but how do you really do it! Hang out on Side Hustle Blvd and find out how.
The 9-5 Entrepreneur – How to Manage your Full-time Job & Side Hustle 

It's Possible!:  Faith, Finances & Fulfillment   

Branding is Your Bizness! 

So You've Started a Side Hustle…Now what?
---
---
 Mastermind Session Exclusive!
---
---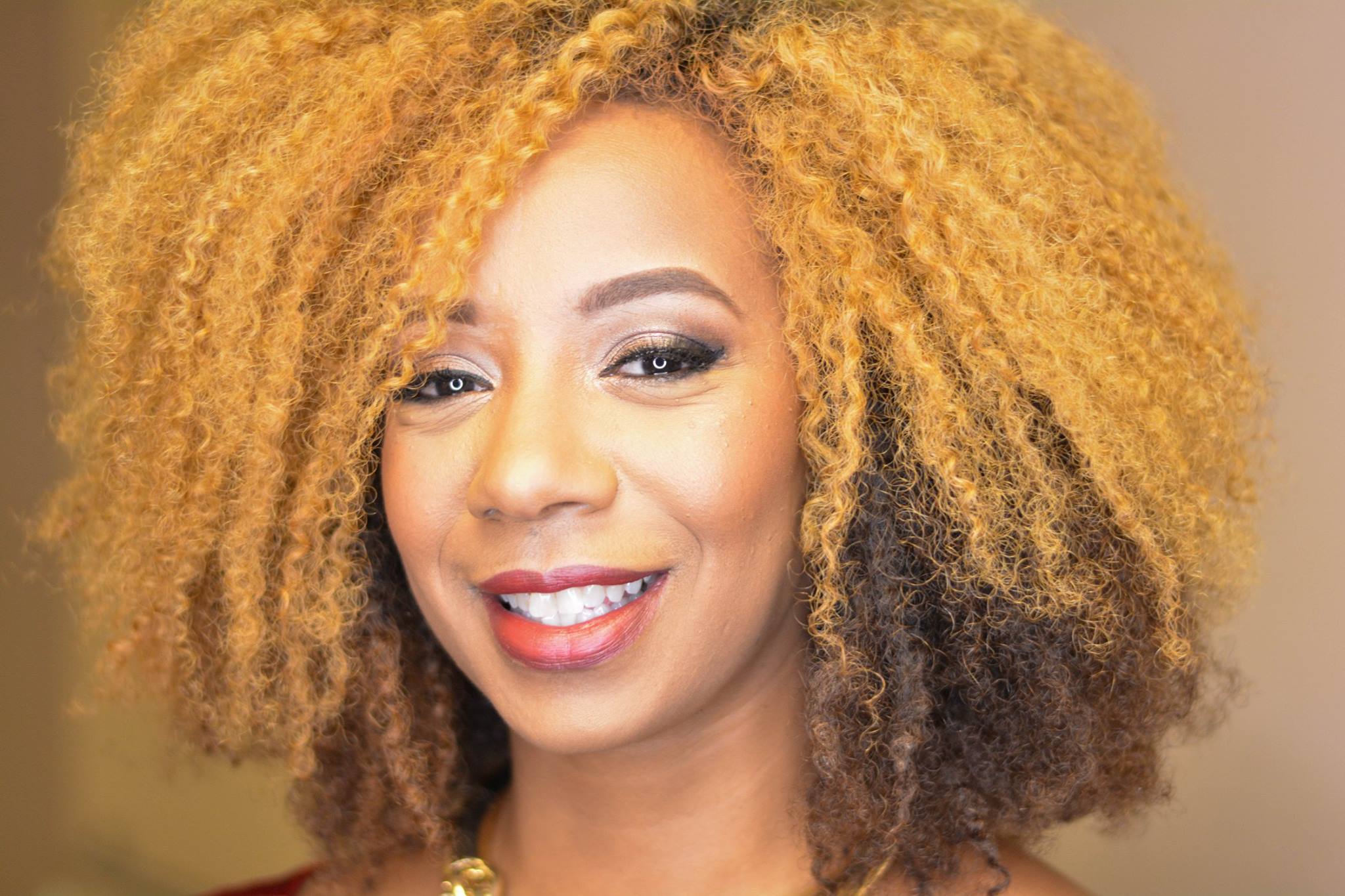 Activate Your Vision: Vision Board Workshop with Lucinda Cross
You've probably attended her Activate Conference or seen her on the show Queen BOSS on BET and Centric or read an article about her in Essence Magazine or even caught her on an episode of NBC Today's Show with Tamron Hall and Dr. OZ.  
In celebration of visions, goals, and success, Lucinda, invites you to join us in taking your vision off the board and into your life.
---
---
 POWER Her Luncheon & Awards 
---
---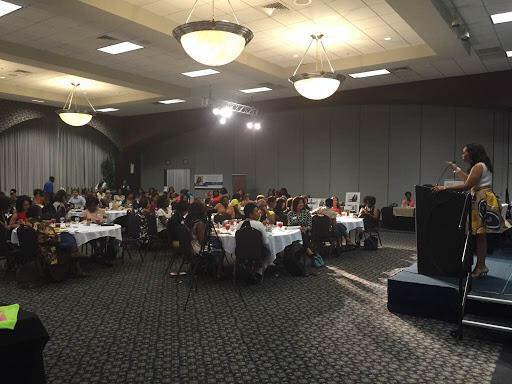 Our Award Luncheon recognizes Black Career Women working in excellence, serving and supporting other women while continuing to reach new levels in their careers. These women uplift their sisters and continue to work with a driven focus to achieve success, be a role model, impact their communities and creating #BlackGirlMagic!  
---
---
 Black Girl StoryTellers
---
---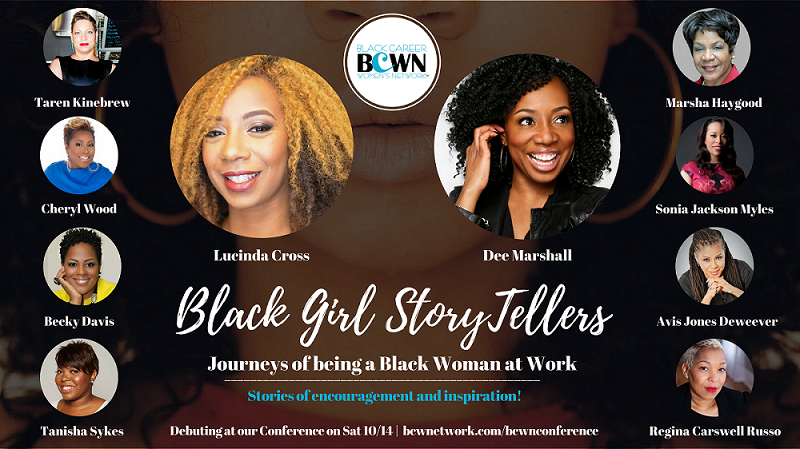 Debuting at our conference is our Black Girl Storytellers Series. This series is comprised of women from all levels in their careers ready to share their journey on the road to success. Their stories will be shared throughout the day.  Get ready to jam to each ladies theme song that describes their experiences while they bring some Fiya and Truth!  
Check out this year's storytellers
Dee C. Marshall – Coach, Speaker, Author – Raise The Bar, LLC  

@deecmarshall
Marsha Haygood – Empowerment Coach, Speaker, Author  Stepwise Associates 

@stepwiseassoc
Lucinda Cross –  TV Personality, Speaker, Vision Board Expert – Activate Worldwide 

@lucindaspeaks
Tanisha Sykes – Money & Careers Expert, Content Strategist  

@tanishatips
Becky Davis – Chief BossPreuner, Business Coach – MVP Works 

@bossprenuer
Dr. Avis Jones Deweever – Diversity and Inclusion Solutionist 

@sistahscholar
Taren Kinebrew – 

Entrepreneur

 – Owner of Sweet Petit Desserts 

@sweetpetitcincy
Regina Carswell Russo –  Media/PR/Communications – RRightnow Communications 

@whatshotregina
Sonia Jackson Myles –

 Founder/President – The Sister Accord

 

@thesisteraccord



Cheryl Wood – International Speaker – Cheryl Empowers 

@Cherylempowers
---
---
  Fire Side Chat  
---
---
The Elevation of Black Women on the Rise! 
An open discussion to chat about all things empowering black women to achieve greater success, work-life balance and spiritually! 
---
 5:00 – 6:00 | Closing Remarks & Testimonies
---
---
 Hotel Accommodations
Traveling from out of town? Book your stay at our special group rate!   
SpringHill Suites Cincinnati Midtown
 610 Eden Park Drive, Cincinnati, OH  45202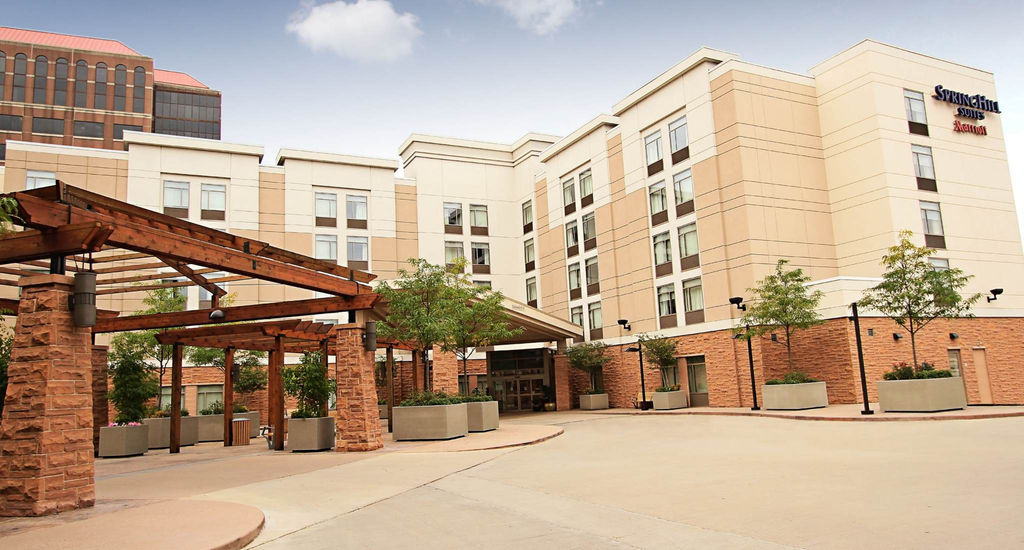 Showcase Your Business!
For Sponsorship please email  sponsorship@bcwnetwork.com